Getting a price or quote for a wedding is never a straight forward process.
There's always questions to answer, logistics to consider, time of year, amount of guests, flower types, so many emails, phone calls, consultations, blah blah blah (pass me the wine, damn it!).
 After watching our couples waste SAH many hours, we thought "Let's make this easy and simple and fun!" So we decided to throw the standard, itemised wedding prices out the window and came up with a new way of pricing.
We work with you and your budget. We don't provide an itemised quote. Just a simple one-off budget. GENIUS! Our couples find this to be a much more cost effective approach AND it gives us the creative flexibility needed to design a unique and one-of-a-kind day for you.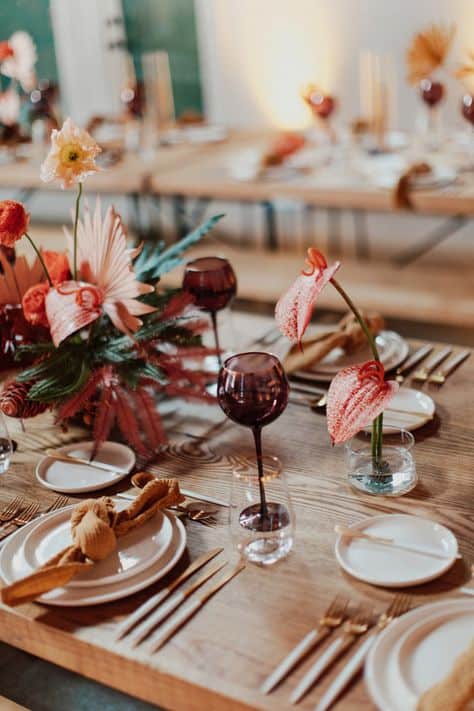 "But, that sounds confusing and not at all transparent and pls gimme more info so I fully understand.."
Lemme break it down for ya.. if I was to tell you that a bouquet costs $180 exactly, then you are going to expect exactly $180 worth of flowers in your bouquet. But designing your bouquet is a unique process. It isn't based on a formula or template, because let's face it, no two weddings are the same. And we're dealing with nature, which can be pretty unpredictable at times (thanks heaps, global warming!).
Sometimes flowers arrive and the bloom is HUGE. Much bigger than normal. But you asked for a lightweight bouquet so your arms don't fall off while holding it for hours on end.. and these big-ass blooms are freakin heavy. So now I need to change the original design. Instead of ripping you off by giving you fewer flowers than what you paid for, or giving you a massive $180 bouquet that doesn't match your request for a 'lightweight' bouquet, I now have extra flowers that I can throw into your bridal table arrangements to make that look bigger and better. 
Or maybe your venue includes 24 guest chairs for your ceremony included in your hire fee. Most ceremony 'packages' come with set items. Every venue is different, so we don't want you to pay for things you don't need.
Are you catching what I'm saying?
I like to work with the seasons, whats available, whats good quality.
I'm always looking for new suppliers and new trends. Your wedding might not be for another 12 months, and during this time you might come to me and say 'THAT EPIC BOHO VIBE WE PICKED IS OUT. WE WANT NEON FLURO PINK** ERRRYTHING'. No problem, we just work this into your existing budget instead of starting from scratch again.
**Side note. Fluro neon pink everything is a terrible idea. 
We totally understand that this process may not be suitable for everyone.
In which case we'd be more than happy to hook you up with some of our favourite humans/wedding experts who might better suit your special day.
Here at The Marmalade Sky, we kick-ass at creating incredible full-service weddings. This means we take care of everything from bridal bouquets, to hire items, reception styling, place cards, menus, candles, flowers (all those things that make your day look pretty – just like your face). This means your wedding will look cohesive (aka, not like 7 different people have come along and slapped together 7 different looks that just DO NOT work together).
As the legendary Ron Swanson says 'Never half-ass two things. Whole-ass one thing'. And if you've done your research, you'll know that you'll avoid paying multiple labour /delivery fees to various vendors, essentially saving you a buttload of money… winner!)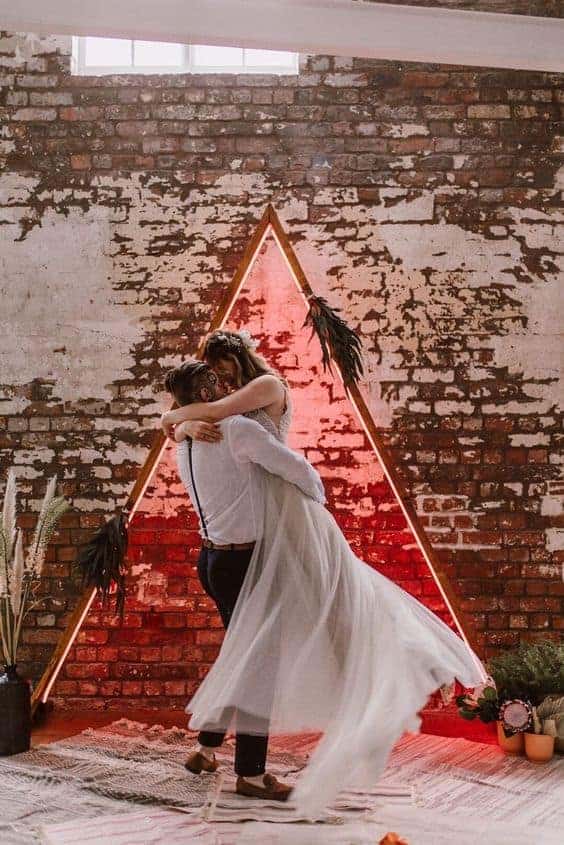 enter your details to receive our wedding info + pricing pack