Here at The Marmalade Sky,
we kick-ass at creating incredible full-service weddings.
This means we take care of everything from bridal bouquets, to hire items, reception styling, place cards, menus, candles, flowers (all those things that make your day look pretty – just like your face).
Just looking for flowers or hire items? Don't worry, we do that too. Check out our Hire Catalogue here or get in contact to start chatting about your dream wedding blooms.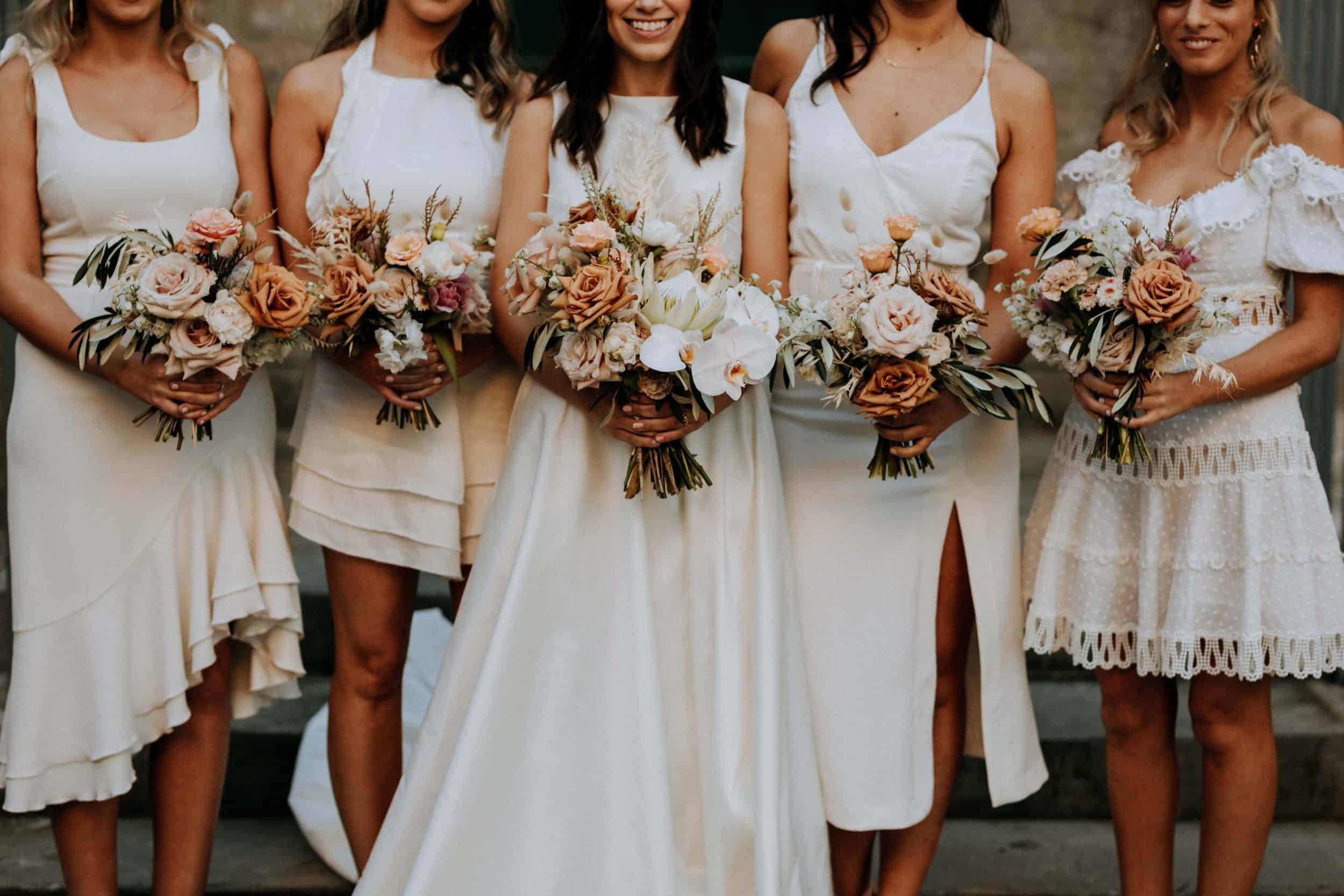 Flowers
EVERYONE deserves beautiful wedding flowers. They are a simple way to add romance, style and elegance to a wedding. They also give you something to hold so you don't do that awkward thing when you don't know where to put your hands! (you know what I'm talking about..) If you're looking for something dramatic, lush, stylish or just something that will make your guests say 'WOAH LOOK AT THAT INCREDIBLE BOUQUET' then you're in the right place.
Ceremony Styling
Your wedding ceremony is a unique moment in time between yourself and your sexy partner. It's the actual moment you GET MARRIED for god sake! We believe in sexy, personalised, unique, kick-ass one of a kind wedding ceremonies that will have your guests saying HOLY CRAP LOOK AT THIS AMAZING WEDDING! IT'S SO PERFECTLY 'THEM'! I'M NOT CRYING, YOU'RE CRYING! From flowers to chairs, drinks stations and arches, we take care of it all so you don't have to!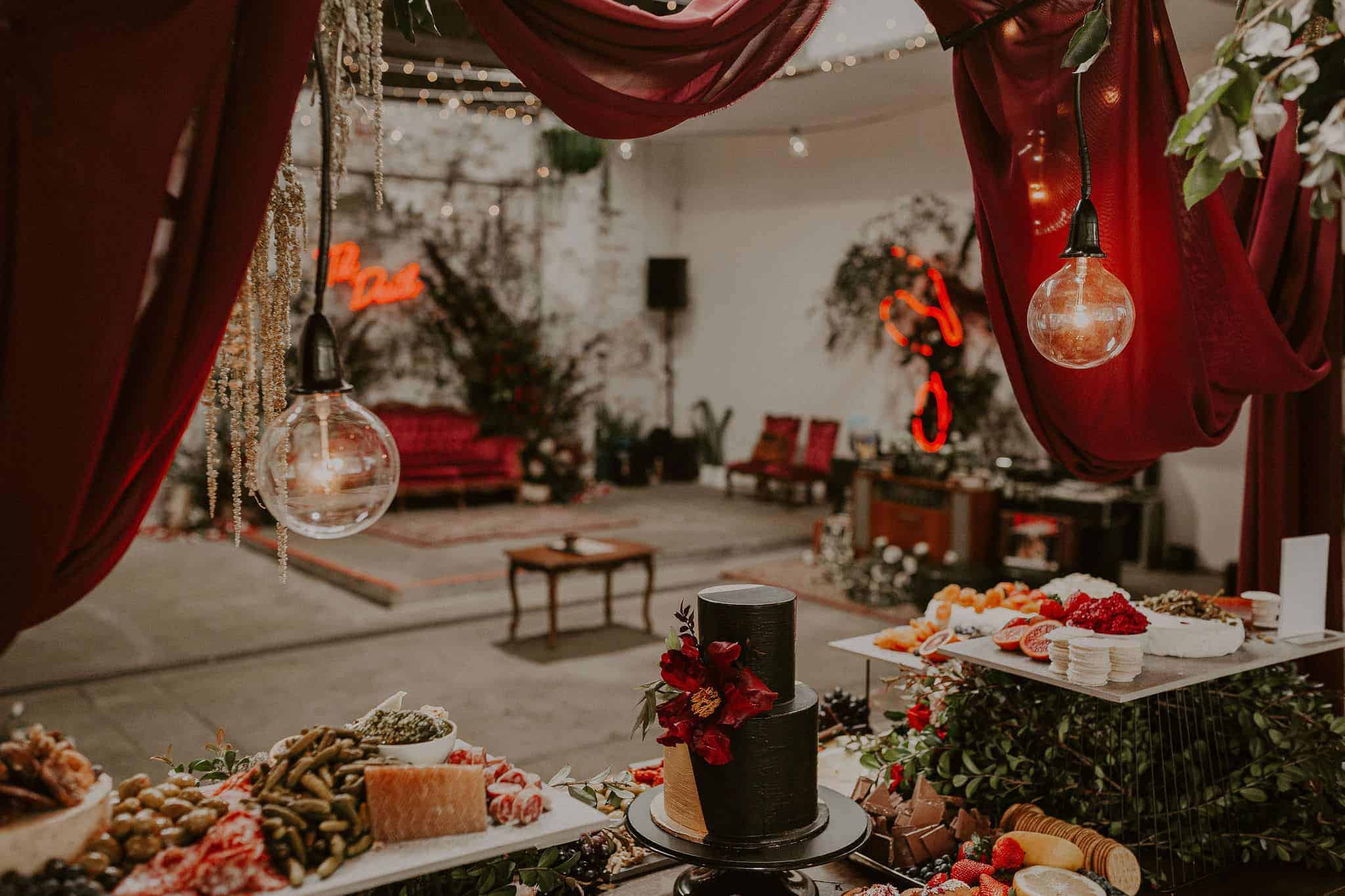 Reception Styling
Your reception styling will set the scene for your guests. From a luxurious, formal affair, to a kicky, funky cocktail party, the styling will help shape the mood and vibe for your day. From stationery to flatware, flowers to lighting, we can take care of every detail to ensure your wedding reception is nothing short of perfect! *insert chefs kiss here*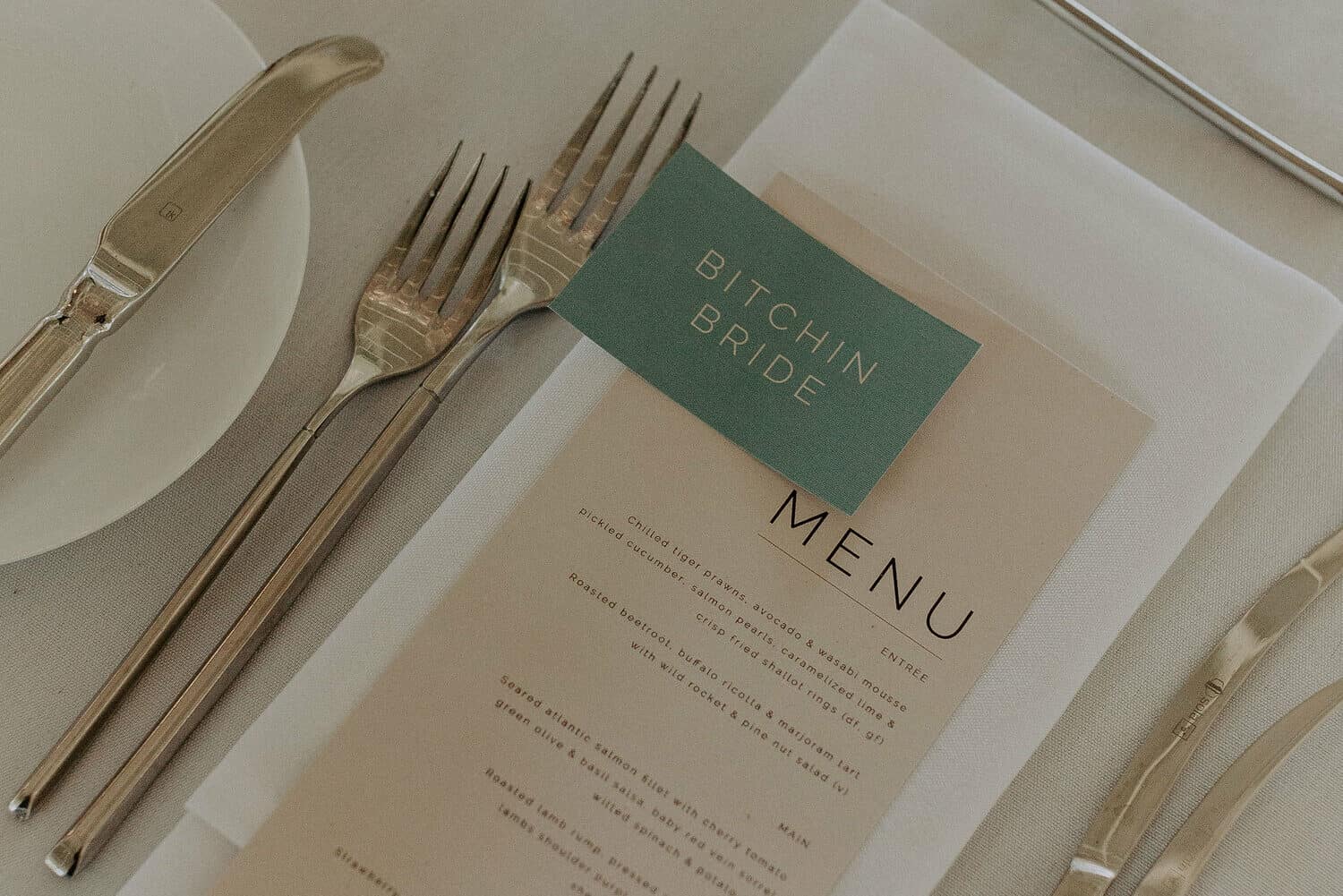 Stationary Design
All those little bits and pieces that take your wedding from 'average' to DAAAAAMN LOOK AT THIS AMAZING WEDDING! These include your menus, places cards, welcome signs, seating charts. Never underestimate how important a co-hesive design is to compliment the rest of your wedding styling.
Enter your details to receive our Wedding Info + Pricing Pack
Or are you ready to get planning and drink wine together?