It's 24 hours out from your wedding and NSW Gov calls a snap lockdown - what do you do!? You still get bloody married, of course!
"I now pronounce you.. fucking badass!!" 
Imagine having to postpone your wedding twice thanks to a global pandemic. Then imagine having to completely cancel your wedding at the last minute cause good ol' Aunty Gladdy announces that the state will be going into lockdown in less that 6 hours. 
THEN imagine eloping, because fuck it! Just the two of you, your pup, your celebrant and your photographer and stylist (aka me) standing in as witnesses. AAAAANNNDDD THEN IMAGINE THAT MOMENT, AFTER ALL THE SHIT HAS FINISHED HITTING THE FAN, AND YOU FINALLY MARRY YOUR SEXY LOVER! 
This is that moment. And it bloody ruled.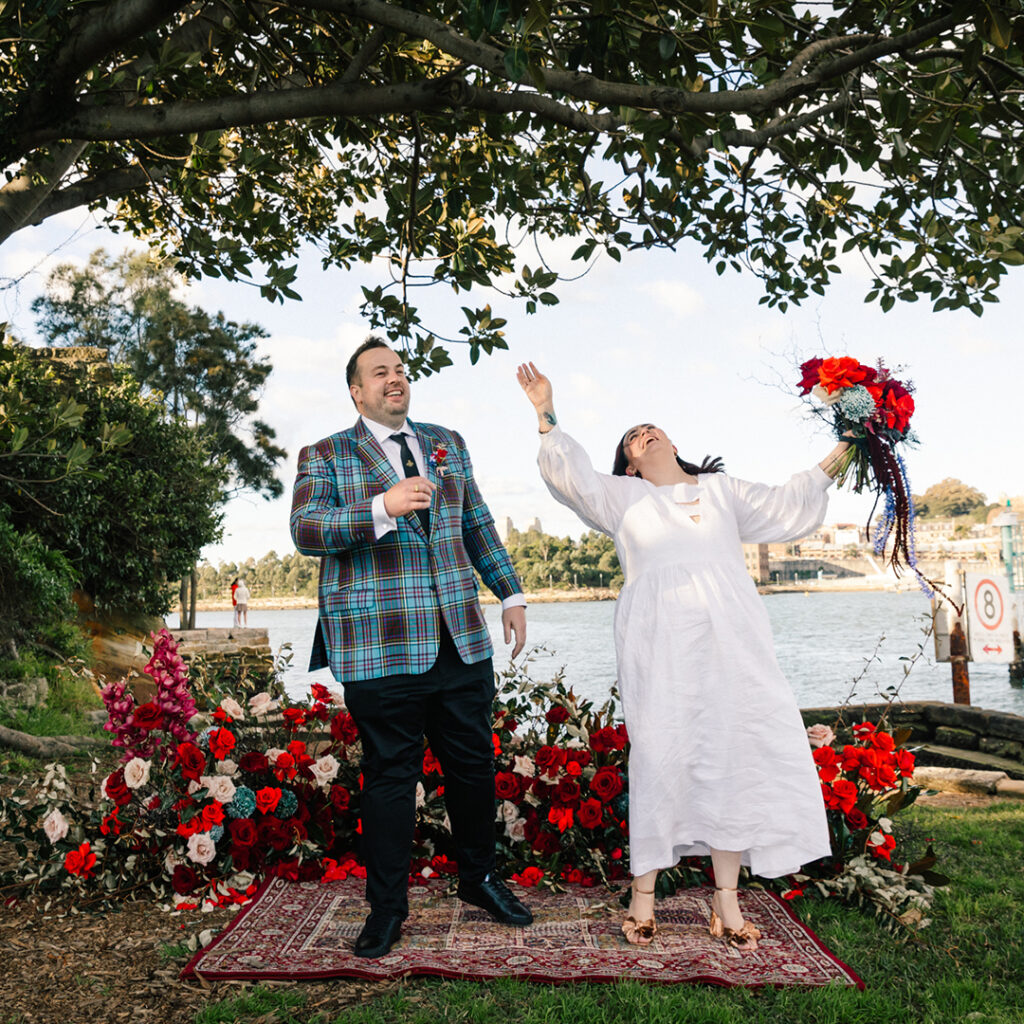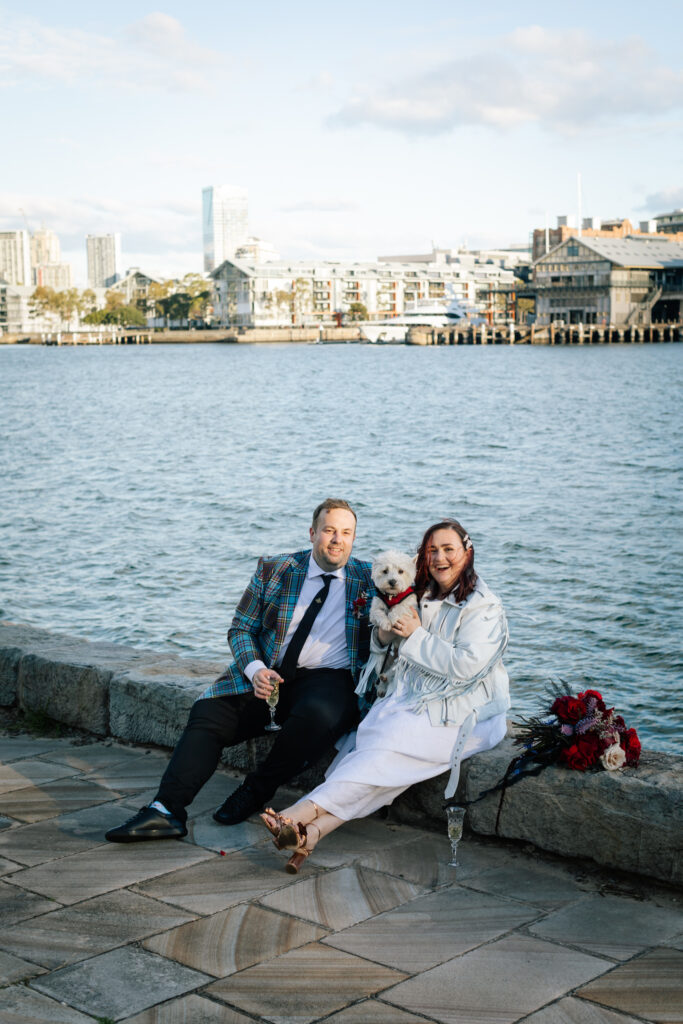 They Sarah + Jacob wanted nothing more than to celebrate and have a massive party with their loved ones on their wedding day.
But when shit literally hit the fan, all that mattered was that they could finally call themselves husband and wife.
Sarah, Jacob, myself, their kickass celebrant Jac and their equally impressive photographer Jacky hustled our little butts off to find a random park in Sydney that would accommodate a VERY scaled down version of their original plans.. just themselves and their pup, Lional.
A frantic 24 hours ripping apart all the arrangements we had already made, and coming up with a total plan B design to suit the new ceremony vibe/location, we had ourselves the perfectly styled tiny lil elopement for these two legends!
This was the most emotional cermeony I have ever had the pleasure to witness. Both myself and Jacky were asked to stand in as their witnesses (INSERT UGLY CRYING HERE).
We finished up the afternoon with several bottles of bubbles, eating an entire wedding cake designed for 100 people, between just the 6 of us, before Lionel crash tackled the table and smashed everything – signalling the end to a perfect lil elopement!
Venue Peacock Point Reserve, Balmain