This Studio-54 style wedding proves you can do things exactly your way and still throw one hell of a day!
Nothing makes me more happy than seeing a couple do things their own way for their wedding – and that's exactly what Ash + Kalim did for their Studio-54 style wedding at a Sydney Bowling Club. Yes, you can get married in a bowling club. If it has a big enough space for people to get down and dirty on a make-shift dance floor, then it can be a wedding venue! 
Ash + Kalim are two of the coolest Kats you'll ever meet. They are incredibly stylist, in their own unique 70s-esq way and their day was a total reflection of their personalities.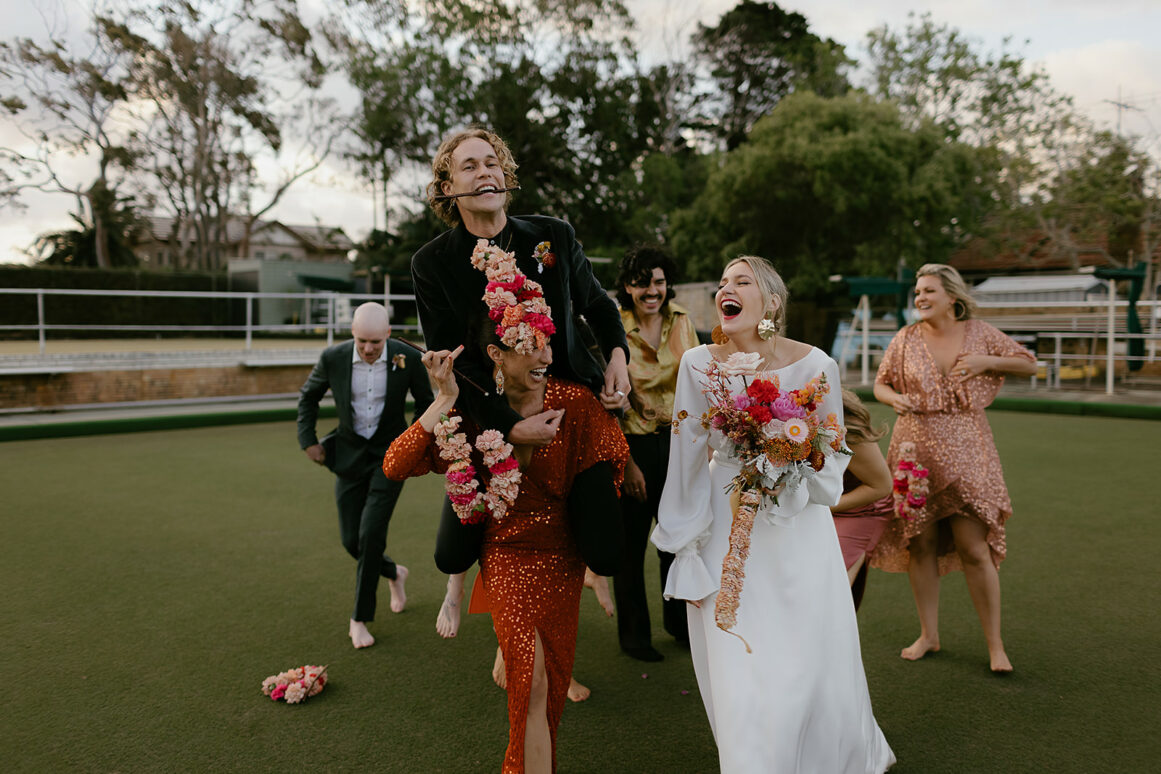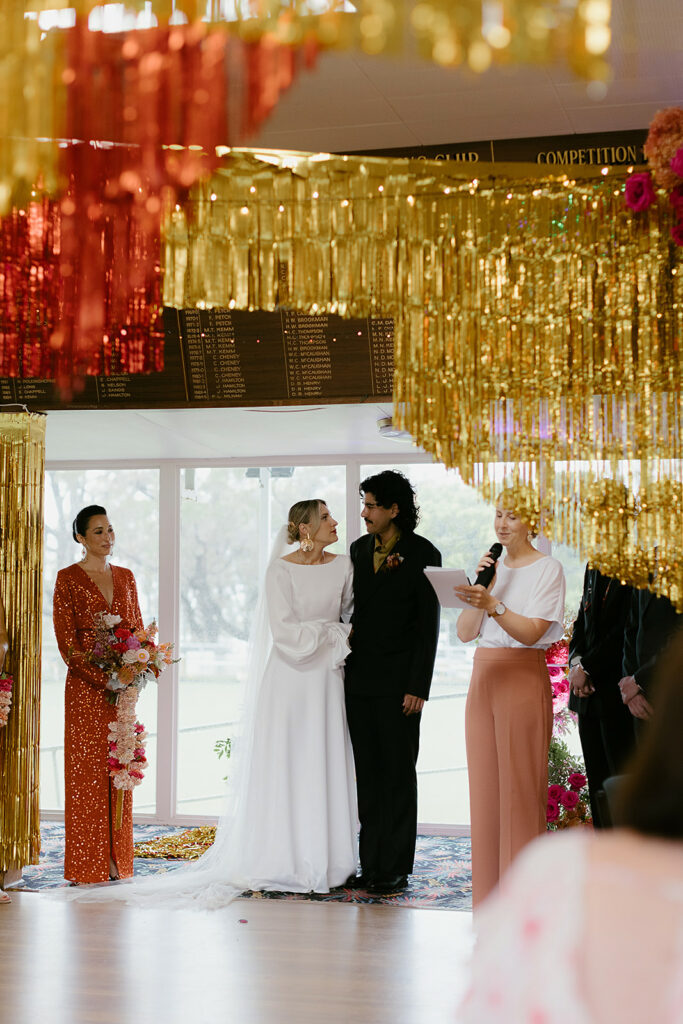 They wanted to keep things relatively simple, and focus their enegery on just having one hell of a time with their mates. They picked a local Sydney bowling club for their day – the South Cronulla Bowling Club, which also held special significance for Kalim, as his late-Grandfather's name was plastered all over the leaders boards within the club.
They got the gang from Bali Spice Magic to cater with a plethora of incredible traditional dishes (umm YUM), as Bali is one of their favourite holiday destinations 
And they wanted it to be full on studio-54 disco vibes. So much damn disco! Disco balls, disco decks, disco music, disco outfits. SO MUCH DISCO. That were we come in!
The original plan was for an outdoor ceremony at the local Darook Park in Cronulla, but sadly the weather had other ideas. But this did mean they were able to take full advantage of the deck-out disco bowling club for the ceremony (and ducked out for some snaps when the rain cleared – photos always looks SO incredible in the rain).
We added a buttload of fairy lights, metallic fringe curtains hung from every hook in the ceiling, along with countless disco balls + big bursts of colourful flowers. Epic is an understatement!