Sydney wedding venues that are great for elopements or micro-weddings
Micro-weddings and elopements hold a special place in my heart – yes, I love weddings of all sizes and shapes (#weddingpositivity ya'll!) but the intimacy of a micro wedding always gets me crying like a lil bitch! 
Planning a micro wedding or elopement can be tricky – they don't fit the conventional 'packages' that most traditional venues provide. So, where do you even begin to start looking for a micro wedding venue!?
I've done the leg work for ya! These are my top 8 suggestions for amazing venues in Sydney that are perfect for elopements or micro weddings..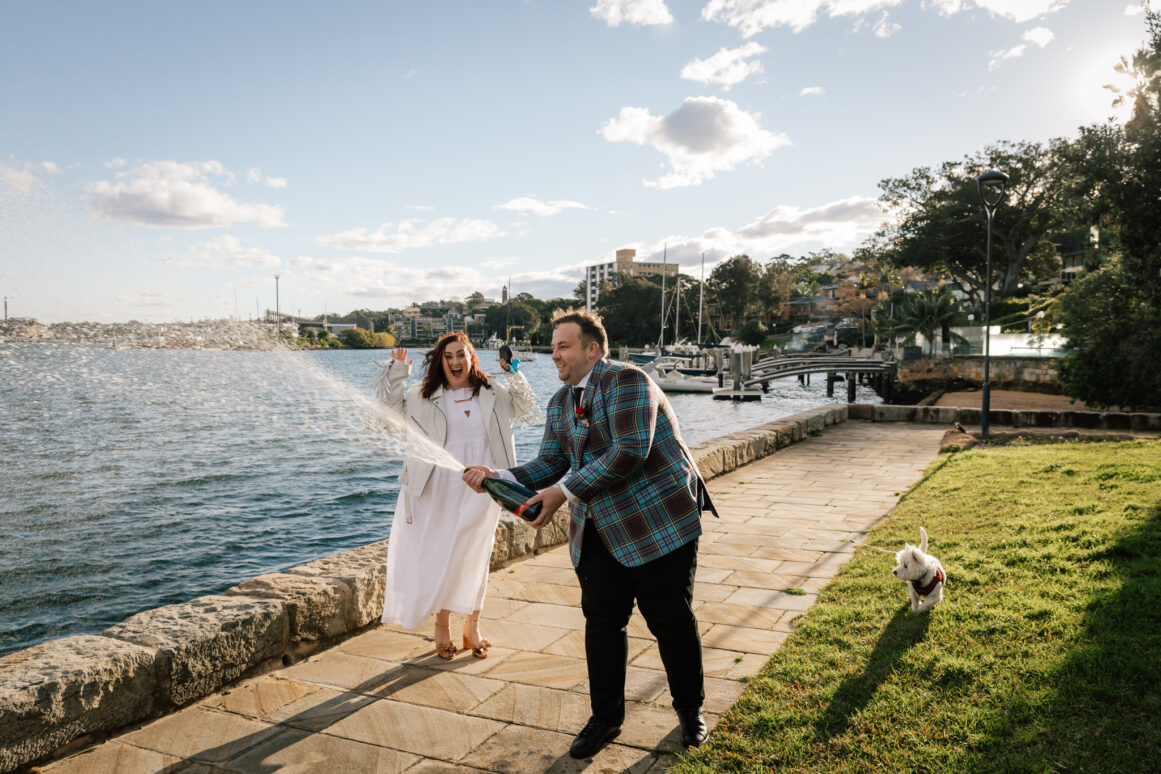 1 – Kittyhawk is a French restaurant and cocktail bar with amazing food and exceptional cocktails.. seriously, the cocktails are incredible. Trust me, I've tried em all! *cough* important research for my couples *cough cough*
The venue is designed around the Liberation of Paris in 1944 and brings together an old-world charm with a modern and delicious food and beverage offering.
There are multiple spaces in this stunning venue that would be perfect for your special moment. 
2 – Basically any sick hotel, such as The Ovolo at Woolloomooloo.
Book yourself a big-ass suite, grab a celebrant and get hitched! Then head on our to grab some nosh, or stay in with your sexy new spouse and order a buttload of room service!
The Ovolo has a couple of epic suites, perfect for a small lil gathering. Giving an nod to Aussie 80's Rock icons INXS and AC/DC are two extremely spacious loft suites with cracking city views fit for a Rockstar. A unique round cocktail bar sets the scene centre-stage downstairs surrounded by oversized couches and plenty of room to rock out.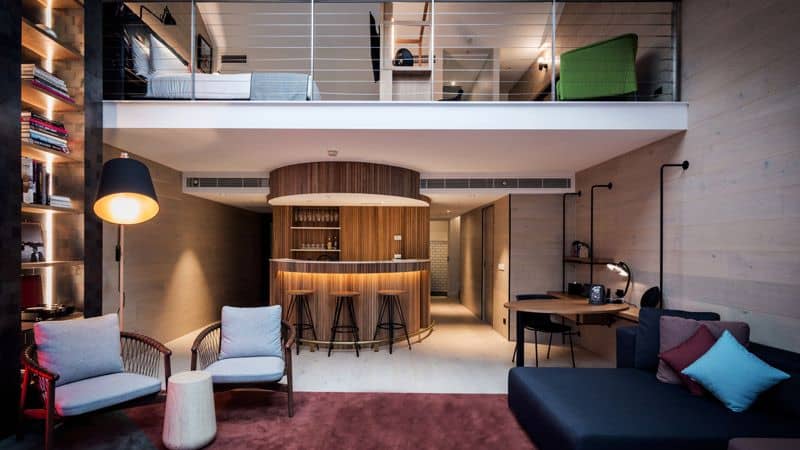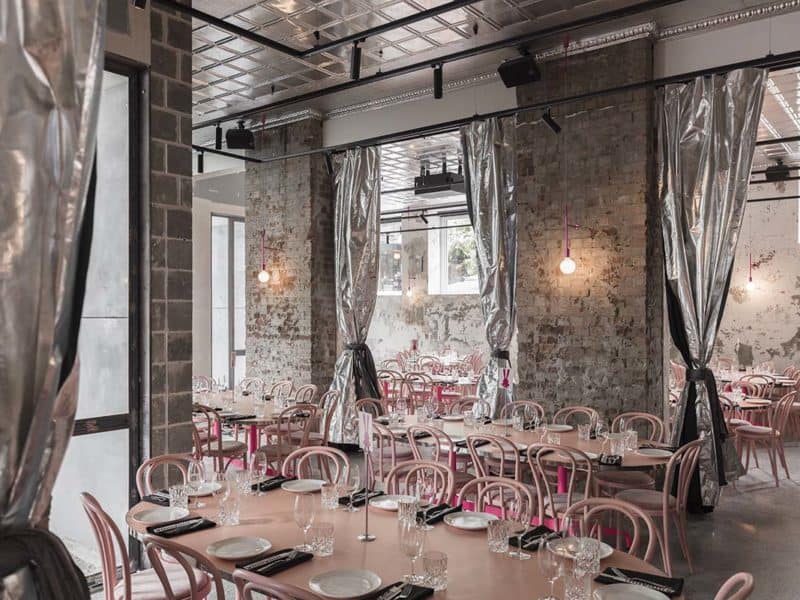 3 – Pick your favourite restaurant and book their private dinning room, such as this epic industrial space at Chin Chin.
On the lower ground floor, in one of Sydney's most iconic and historic building is Chin Chin Events. This edgy space is the perfect canvas for your day. Pick a corner of the room and get yourself wed, then grab a seat and stuff yourself stupid with delicious food!
Part cinema, part bar  = perfect venue! One of Sydney's most unique, photogenic and versatile spaces, Golden age is definitely worth checking out. Perfect for a casual, cocktail style party.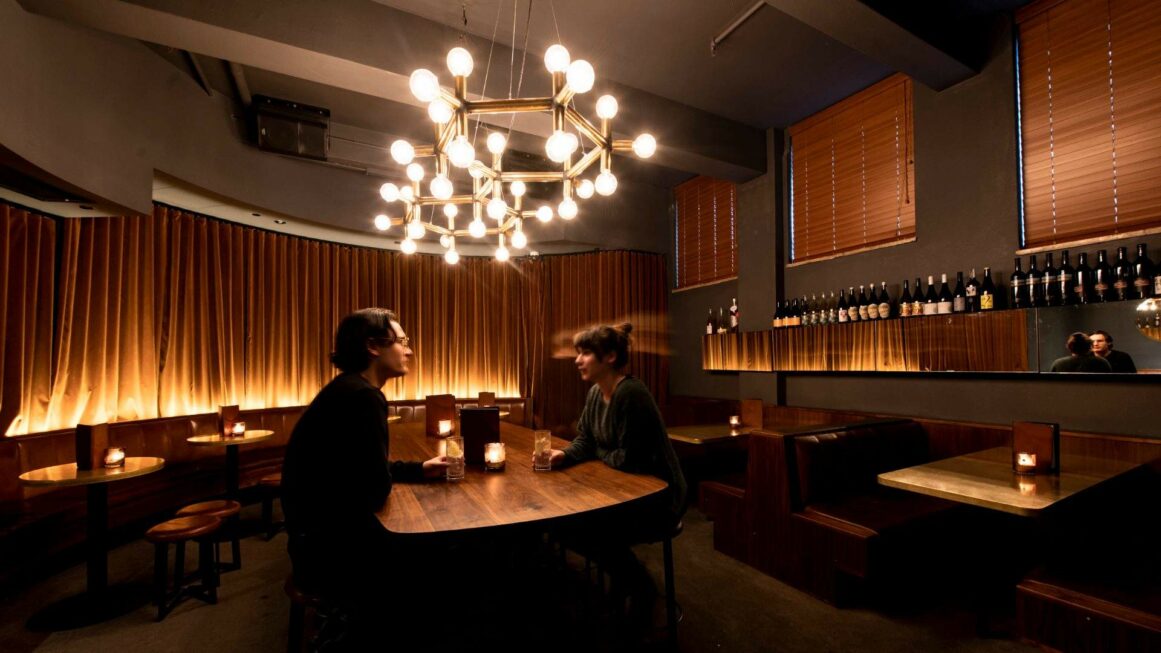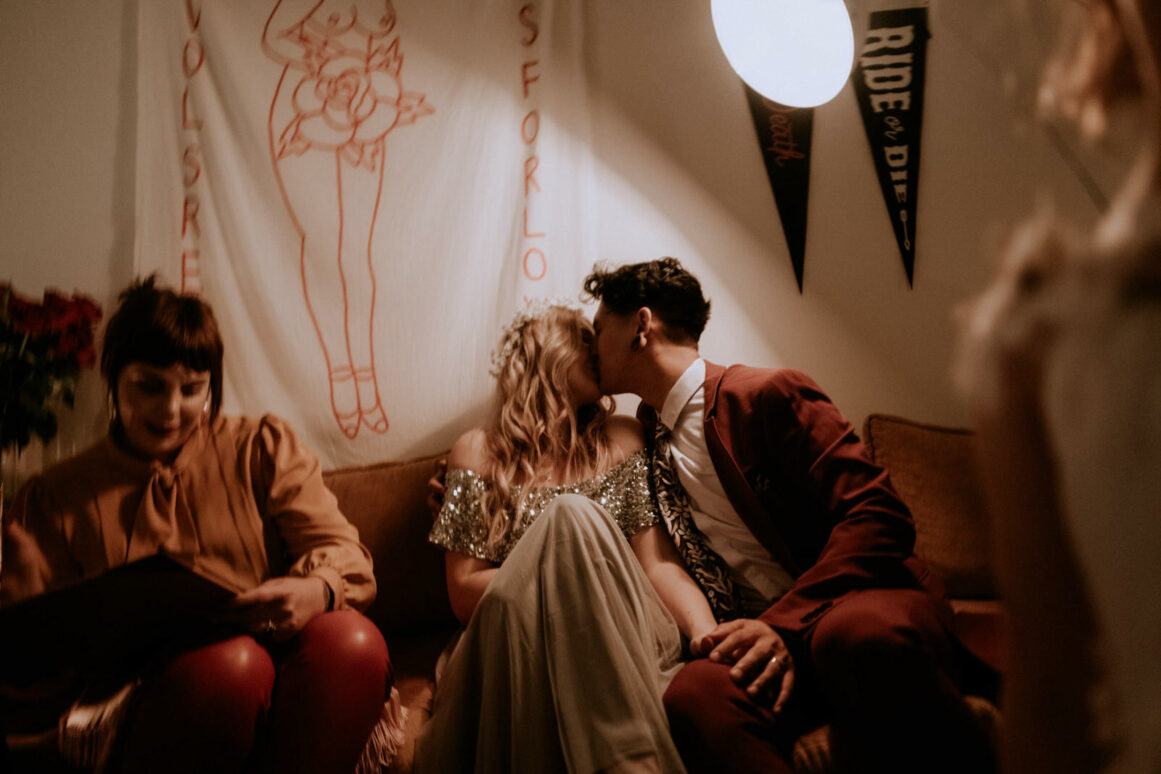 A marriage registry for badass motherfuckers. Need we say any more?
Fuelled by booze and horror movies, the notorious three gangstas (Jac the Hitcher, King X Thieves photographer + Max Steel Barber), have joined forces to create a one-of-a-kind marriage experience in the Blue Mountains. Head to their epic lil cabin-office in the mountains, decked out with an epic Sindy Sinn mural, and get those legals signed! There is room for a handful of close mates to watch you tie the knot, then wander up the road to a restaurant or pub in Blackheath and continue the celebrations – simple!
6 – Airbnbs, such as Casa Mio Surf Club in Crescent Head
Airbnb is rich with possible venues – always reach out to the owner and make sure you can host a lil function or dinner on the property first. You'll also need to keep in mind any logistical details such as kitchen access for a caterer or furniture, if you're going down the micro wedding route.
Casa Mio Surf Hacienda is an INCREDIBLE airbnb that welcomes weddings, situated on three acres of open flat grassy yard just a five minute walk from the beach and only three minutes drive from all the surf and activities of Crescent Head. It features a main house with four bedrooms opening onto a huge deck overlooking the yard, a chef's kitchen and dining area, laundry, bathroom and massive games/lounge room. There's also a two storey studio with a master bedroom, private balcony, outdoor ensuite plus downstairs lounge and basic kitchen.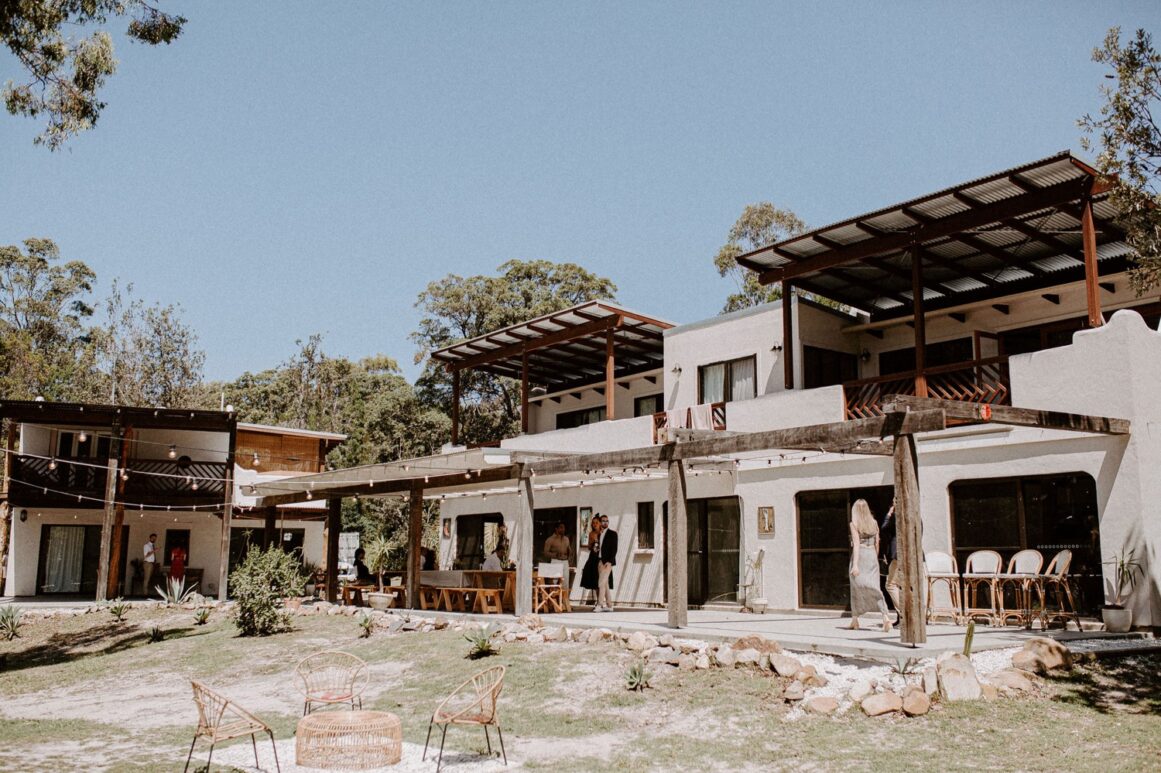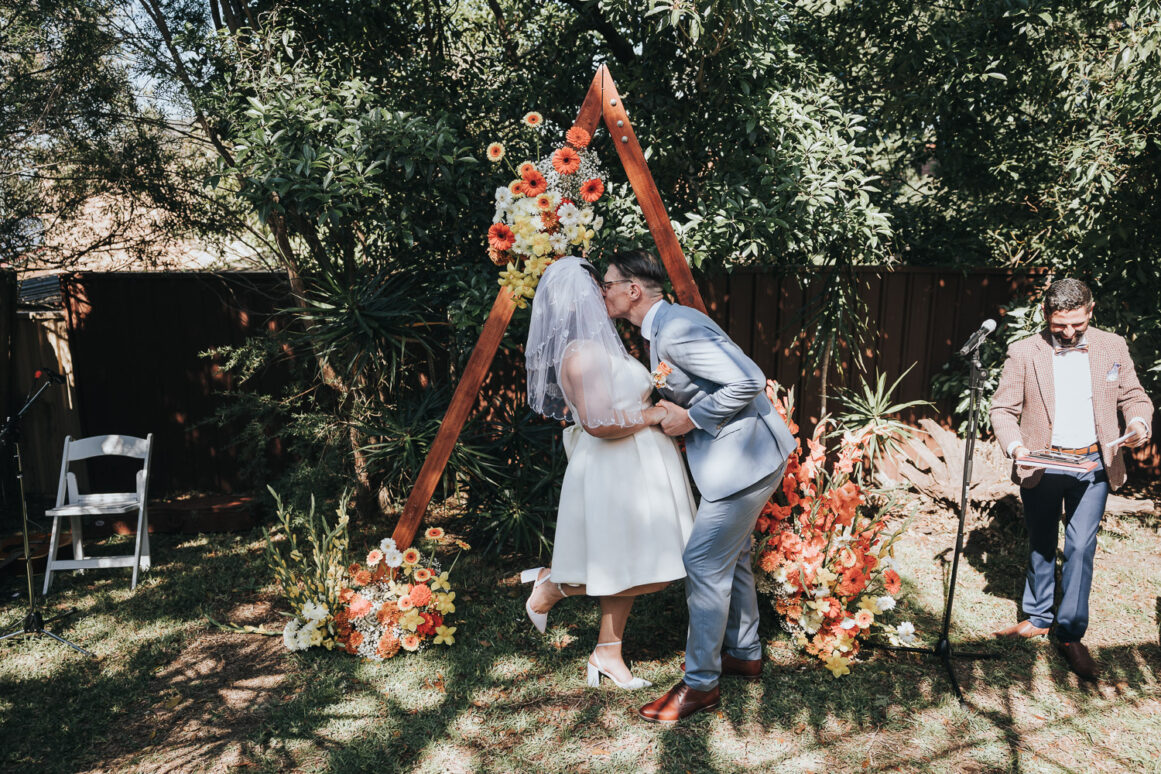 7 – Your own backyard, or ask your family/friends (nicely) to use theirs. 
Everyone loves a house party! Imagine the most classy, fun, important house party of your life – your wedding! The intimacy of having your micro-wedding or elopement in your own home is pretty damn special, plus you can take your time getting ready and setting things up weeks in advance (perfect for those who really wanna DIY their wedding). 
8 – One of the many fantastic breweries that Sydney has to offer.
Drinking an ice cold beer while signing all the legal stuff? Perfect, right!? Breweries are the perfect spot for a 'sit and sign' elopement (yes, its as a simple as it sounds – you just sit down, sign the paperwork and *BANG* you're married). Book a table for yourself, your lover, your celebrant and two witnesses (or just grab two randos from the table next to you) and you're done – that's all the planning you have to do! Breweries almost always have an amazing aesthetic too, so great for photos. And then why not size up that table bookings for a few mates or family so you can have a second celebratory beverage after the paperwork is done!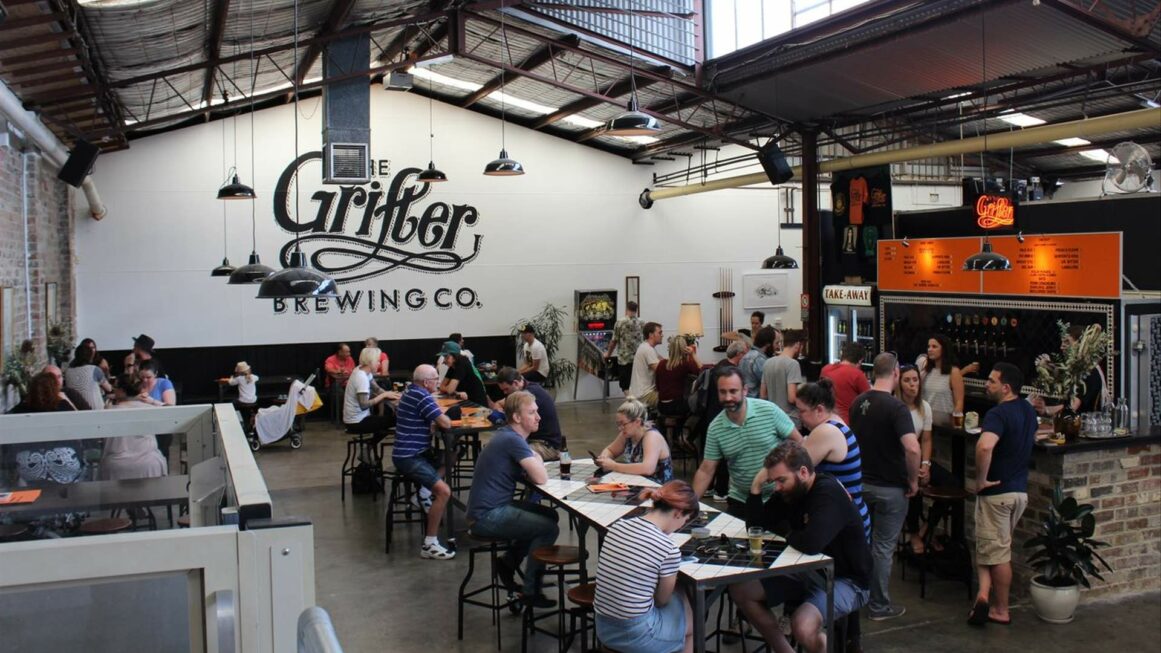 Let's get planning! Book in a phone consult so we can get to know each other, chat all about your epic ideas and figure out how we can help make your day EPIC!!